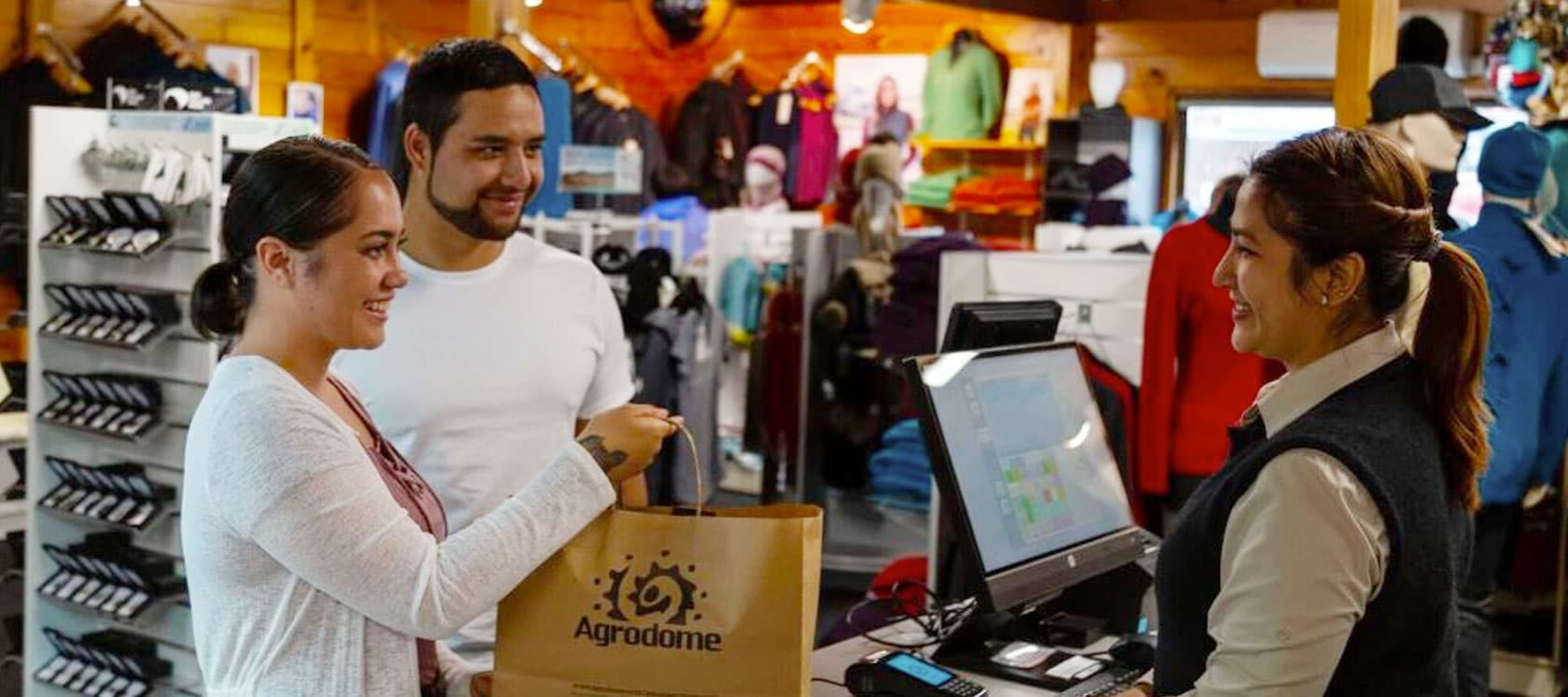 Agrodome Gift Shops
Handcrafted Goods
The Woollen Mill
In the Woollen Mill you will see our authentic Platt wool-carding machine from 1906 – and learn how wool gets from a sheep's back to your own. Ask for a demonstration of wool processing and spinning using wool shorn from sheep during the Farm Show. The Woollen Mill sells a range of homespun, hand knitted/woven garments along with handcrafted footwear, rugs, knitting and weaving kits. We stock a wide variety of wool and yarn to keep the most avid knitter entertained.
Many of the products in the Woollen Mill are made of pure New Zealand wool – be it sheep, alpaca, opossum or angora. There is also a selection of gifts and souvenirs we have sourced from round the world.
The Dog and Whistle Gift Shop
Stop by the Dog & Whistle and browse our awesome range of products.
Sheepskin products, Lanolin creams and other natural skincare products, Woollen clothing, Leather goods, New Zealand souvenirs
Visiting from another country? We offer a pack and post service to anywhere outside New Zealand.
Winner of the Investment in People Award 2017.